Brigitte Spiegeler LL.M.
attorney-at-law – partner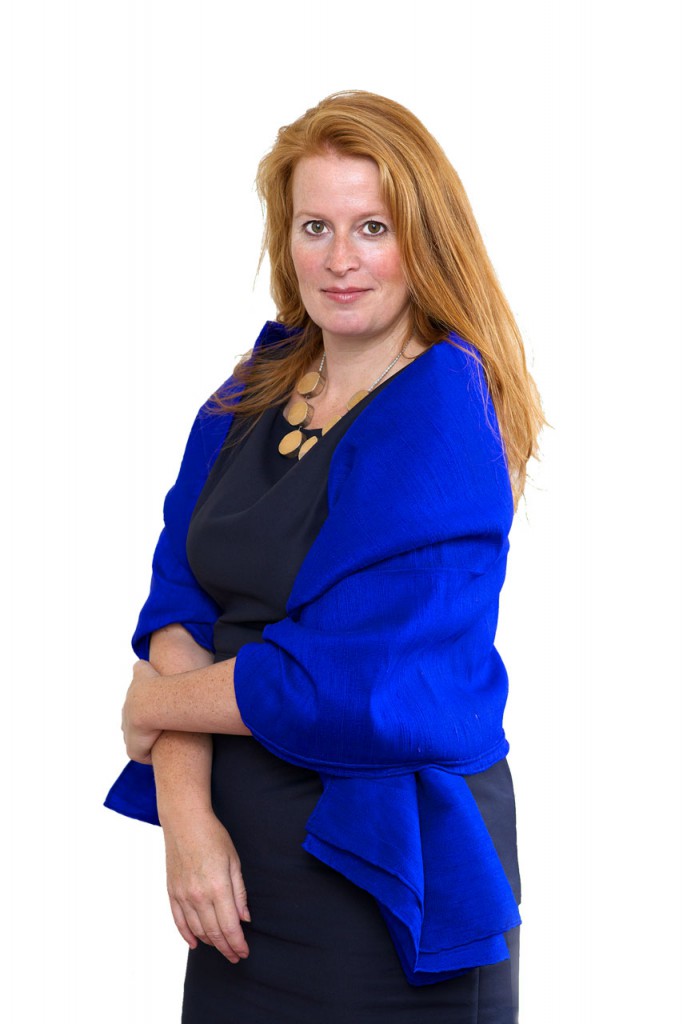 Brigitte Spiegeler is an attorney-at-law in The Netherlands and France. She graduated in 1995 from the University of Amsterdam in Dutch law and European Studies. In 1992, she studied French law at the Université Pierre Mendès France Grenoble II. After her graduation she received a scholarship to participate in Germany in an exchange of the Deutsche Akademische Austausch Dienst (DAAD).
As a lawyer from 1997 onwards, she gained extensive experience in legal services to companies, non-profit organizations and (foreign) governments. From 2002 to 2008 she worked with the Ministry of Economic Affairs as a senior policy advisor on Intellectual Property. In this work she was leading research projects on intellectual property and she did negotiations in a national, European and international context. She was also responsible for legislation in the field of Intellectual Property. In 2008 she graduated successfully in fine arts at the Royal Academy of Arts in The Hague.
Brigitte Spiegeler is co-author of the Kluwer Lexplicatie volume 'European and international trade mark law' and 'Enforcement of intellectual property rights for small and medium enterprises', published by the Netherlands Ministry of Economic Affairs.
Brigitte Spiegeler is a member of the Dutch association for copyright and board member of the l'Association Henri Capitant. Additionally, she is president of the legislative committee of the Benelux Association for Trademarks and Designs (BMM).
Brigitte Spiegeler speaks Dutch, English, French, German and Spanish.
e-mail Brigitte Spiegeler
Michiel Heffels LL.M.
attorney-at-law – partner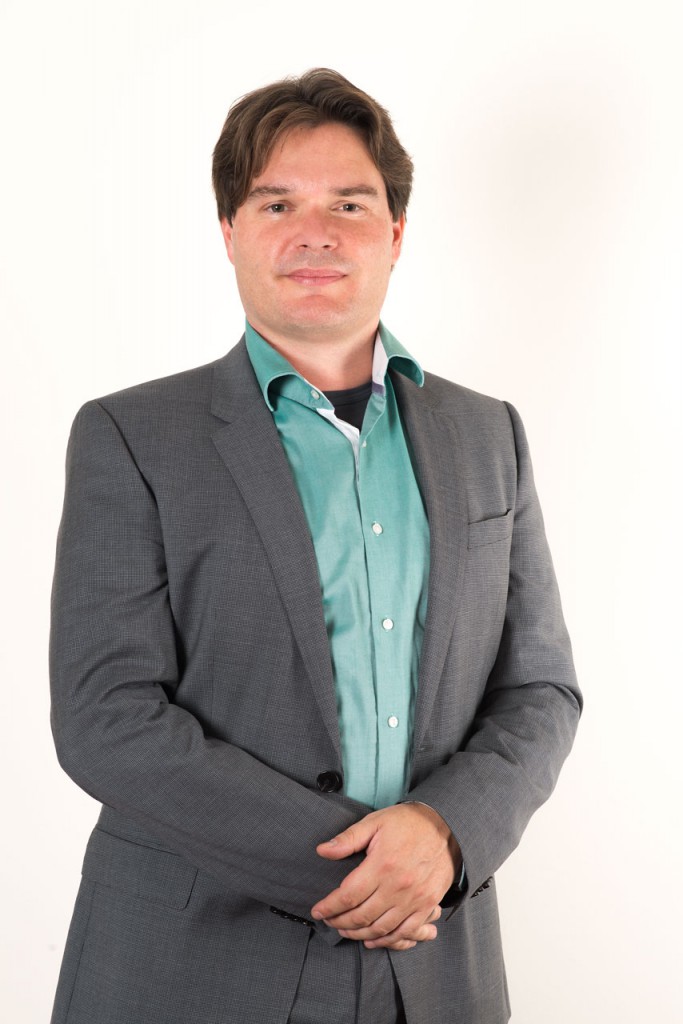 Michiel Heffels graduated in 1998 from the University of Amsterdam with the thesis 'The Agreement between Galleries and Artists' where the contract of assignment, agency, mediation agreement were central. After graduation he became an attorney-at-law specialising in intellectual property law at an internationally renowned law firm in Amsterdam until the end of 2002. Michiel worked for 12 years as a Senior Legal Counsel in the Corporate Legal & Regulatory department of telecommunications company Royal KPN where he was involved with matters concerning consumer law, administrative law, competition law, contract law, intellectual property rights, media law, ICT law, distribution and agency law. At KPN's headquarters, he was responsible for the legal supervision of dozens of lawsuits in the area of among others misleading advertising, copyright and trademark related cases. He continued advising KPN as a Senior Legal Counsel when KPN launched its television-services in 2004 and continued to advise in this specific area of copyright- and medialaw until 2009. Until the end of 2014 he was responsible for advising the External Distribution departments of KPN Retail Corporate and KPN Retail Consumer and KPN Wholesale Mobile (E-Plus The Netherlands) on new agreements and developments in the field of resale, distribution and agency law.
Michiel Heffels is also active in the field of art and culture. He has been a member of the Supervisory Board of Droog Design and is still active as a board member of the Foundation for Modern Music Nijmegen and Gallery Marzee.
Michiel Heffels speaks Dutch, English and German.
e-mail Michiel Heffels
Ernst van Knobelsdorff LL.M.
attorney-at-law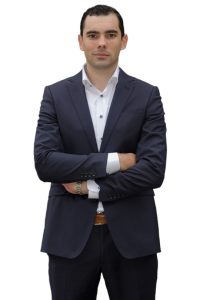 Ernst van Knobelsdorff graduated in 2012 from the Leiden University with the thesis 'The Parody in Trademark Law', in which the Dutch trademark law has been compared with the Dutch copyright law and the German trademark law. During his study, Ernst did an internship at a law firm specialised in Intellectual Property Law. He has also completed the minor Business Administration.
After his graduation, Ernst started his career at a trademark office. Thereafter, he worked as a Legal Counsel at Dümmen Orange, an international leading breeding company in the floriculture industry. Ernst was responsible for all activities in the field of trademark law, plant breeders' rights and patents. He was also involved with matters concerning commercial contracting. Furthermore, he successfully completed the Professional Education of Company Lawyers.
Ernst speaks Dutch, English and German.
Cecilia Carbonari LL.M.
attorney-at-law (Italy)

Cecilia Carbonari graduated in 2011 from the University of Rome "La Sapienza" (Italy).
Given her keen interest in art, she wrote the Master's thesis in criminal law about the illicit traffic of cultural property.
After her graduation, she started a collaboration, in the same University, with the chair of "Legislazione dei beni culturali e del paesaggio" (Code of Cultural and Landscape Heritage). Following a traineeship in different areas of civil law, in 2015 she became an attorney-at-law admitted to the Italian Bar.
Cecilia speaks Italian, English and French.
Her hobbies are drawing and painting
Rachel Chen LL.M.
lawyer


Rachel works at the China Desk of Heffels Spiegeler Attorneys-at-law. She obtained her L.L.M degree in International Business Law from Utrecht University in 2010. In 2018, she obtained her second bachelor in Dutch law.
Before joining Heffels Spiegeler, Rachel worked as China Desk manager for 2 different Dutch law firms for more than 3 years. She advises clients in various industries on general corporate matters, dispute resolutions and employment related matters.her hometown Strasbourg, where she studied Private Law. She obtained her Master's degree at the University of Strasbourg in 2017, specialising in private international law, as well as in French family law. Last year she graduated from the University of Amsterdam where she studied European private law. She wrote her Master thesis on the subject of same-sex marriage in France and in Germany.Rachel speaks Chinese, English and Dutch.
Candice Wack LL.M.
lawyer

Candice has obtained her dual French and German Bachelor degree from the Universities of Potsdam and Paris-Nanterre in 2016. She then decided to go back to
Candice speaks French, German and English.
Ouassima Boudouh
paralegal

Ouassima studies business law in Mainz university of applied science in Germany. She is trained in different areas of international business law especially in contract law, commercial law, trademark- and competition law, employment law and civil law.
Since 2018 Ouassima is also a TÜV-certified data protection officer in the new European General Data Protection Regulation (EU-GDPR). Next to her studies she works as a private teacher for foreign languages. In 2017 she attended and completed a language course for High Arabic successfully.
Ouassima speaks German, English and Moroccan fluently as well as French and Arabic on an advanced level.
Raissa Biekman MSc.
legal secretary and assistant trademark attorney

Raissa Biekman holds a BSc in Political Science and a master degree in Political Science and Public Administration. After she graduated in 2013 she moved from The Netherlands to Suriname where she was a lecturer at the Anton de Kom University of Suriname (ADEK) at the department of Public Administration (PA).
During her time at ADEK she was the project manager of the International Relations Week. During this week, the Surinamese Minister of Foreign Affairs as well as the diplomatic corps held guest lectures of contemporary International Relations issues. Furthermore, Raissa was faculty advisor of the first student delegation of ADEK who participated in the 34th Model of Organization of American States for Universities (MOAS) in St. Kitts and Nevis.
After her time at ADEK she became coordinator of the Higher Vocational Education department at the Elsje Finck Sanichar College COVAB (Institute for Nursing Education). As a coordinator, she was responsible for the administrative organization and the quality of the three bachelor programs.
Besides working within the field of higher education, Raissa has been a consultant and political analyst for local media and international organizations. She has moderated and translated for local political events as well as for delegation visits of international organizations such as the International Monetary Fund (IMF).
Raissa Biekman speaks Dutch and English.
---
contact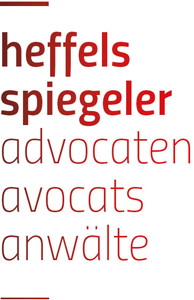 HEFFELS SPIEGELER Attorneys-at-Law
Oranjestraat 8
2514 JB The Hague
The Netherlands
T +31 70 2170200
F +31 84 8823600
send us an email
www.spiegeler.com
---
Office Paris:
137 Rue de l'Université, 75007 Paris
Office Amsterdam:
Adm. De Ruyterweg 345 hs
1055 MA Amsterdam
T +31 (0)20 2170005
F +31 (0)84 8823600