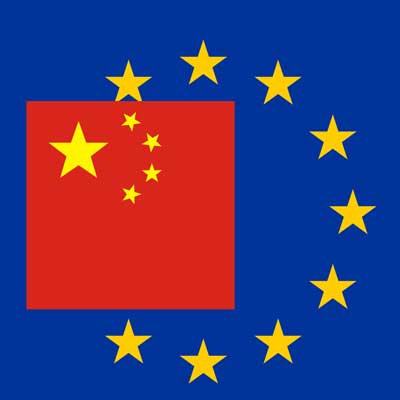 When a foreign investor is contemplating to invest in China, the first thing he has to put in mind is in which industry he is going to invest. In general, it is always wise to tailor your business plan to Chinese economic policy (e.g. five year plan). Specifically, you will have to pay attention to some industrial guidelines issued by Chinese government. In April 2015, Chinese National Development & Reform Commission (NDRC) and the Ministry of Commerce (MOFCOM) co-published a new industrial guide for foreign investment (Catalogue of Industries for Foreign Direct Investment 2015: http://www.sdpc.gov.cn/zcfb/zcfbl/201503/t20150313_667332.html), which has repealed the 2011 version and established some new rules for different sectors of foreign industries.
Generally speaking, foreign industries in China can be sorted into four categories: the "encouraged", the "restricted", the "prohibited" and by implication the so-called "permitted" (Industries that are not included in the catalogue). Different substantial rules (e.g. tax), procedural rules and restrictions will apply to different categories of Industries so that an investor could understand whether the business that he is going to carry out is encouraged or discouraged by Chinese government as well as which kind of rules and regulations that he has to comply with.
In general, the 2015 catalogue stands for a trend that Chinese market is further opening up to foreign companies. Compared to the 2011 version, the 2015 catalogue includes 48 less items in total (now there are 432 items in total), which means the scope of permitted industries has been enlarged. In addition, the 2015 catalogue also removes 41 industries (e.g. real estate, cross-border transportations, some mining industries such as barites, diamonds, high-aluminum fireclay, phosphorus mines, szaibelyite and celestite) from the restricted category (now there are 38 industries restricted in China). In addition, there are also alterations to the industries that are encouraged by Chinese government. The 2015 catalogue tries to encourage more foreign investors to invest in modern agriculture, high technology, environment friendly industries and modern service industry as well as new cleaning energy industries, etc. The category of prohibited industries usually covers industries concerning national policy or public security, such as gambling, on-line publishing, manufacture of tobacco products, domestic courier service and Chinese law consultation service (except for those in relation to the impact of Chinese legal environment), etc.
In terms of obstacles to foreign investment, the most common types of restrictions include the "Sino-Foreign" joint venture (JV) only rule and the "majority Chinese ownership or Chinese party controlling" rule. The "Sino-Foreign" JV only rule requires a foreign investor to find a Chinese partner in order to create a JV if it wants to carry out the selected business. However, the 2015 catalogue has decreased the number of such industries from 43 to 15. It means foreign investors are able to create wholly foreign owned companies in those adjusted industries via new set-ups or merge and acquisition (M&A). The other type of restriction applies in a way that only allows foreign investors to hold 50% or less than 50% shares in certain types of industries, such as publishing industries, telecom business and railway passenger-transportation, etc. On the other hand, the number of such industries has been decreased from 44 to 35 and foreign investors are allowed to hold more than 50% share in the selected items.
Compared to the 2011 version of the Foreign Direct Investment Policy, China is getting more and more investor-friendly and is creating a more competitive environment for foreign companies. However, European investors should still keep in mind that their business plan should be in accordance with the above-mentioned industry catalogue and make sure that their industries are not prohibited by Chinese government. It is suggested that you should make a detailed long-term business plan before you decide to set up in China.
Wenqing Liao