Brigitte Spiegeler LL.M.
attorney-at-law – partner, founder of Heffels Spiegeler Attorneys-at-Law / artist graduated in fine art at the Royal Academy of Arts in the Hague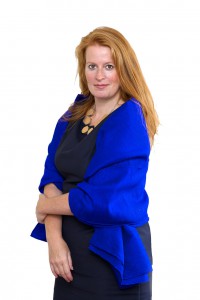 Brigitte Spiegeler is an attorney-at-law in The Netherlands and France. She graduated in 1995 from the University of Amsterdam in Dutch law and European Studies. In 1992, she studied French law at the Université Pierre Mendès France Grenoble II. After her graduation she received a scholarship to participate in Germany in an exchange of the Deutsche Akademische Austausch Dienst (DAAD).
As a lawyer from 1997 onwards, she gained extensive experience in legal services to companies, non-profit organizations and (foreign) governments. From 2002 to 2008 she worked with the Ministry of Economic Affairs as a senior policy advisor on Intellectual Property. In this work she was leading research projects on intellectual property and she did negotiations in a national, European and international context at organizations such as the European Council, the European Commission, the World Intellectual Property Organization and several diplomatic conferences. She was also responsible for legislation in the field of Intellectual Property. In 2008 she graduated successfully in fine arts at the Royal Academy of Arts in The Hague. With her art she has participated in many international exhibitions among which the Venice Biennial in 2017.
Brigitte Spiegeler is co-author of the Kluwer Lexplicatie volume 'European and international trade mark law' and 'Enforcement of intellectual property rights for small and medium enterprises', published by the Netherlands Ministry of Economic Affairs.
Brigitte Spiegeler is a member of the Dutch association for copyright and board member of the l'Association Henri Capitant. Additionally, she is a member of the Amicus Committee at the International Trademark Association and she is member of the Netherlands Board of Union-IP.
She is a mediator at the Shanghai mediation center of the China Chamber of International Commerce (CCOIC)
Brigitte Spiegeler speaks Dutch, English, French, German and Spanish.
e-mail Brigitte Spiegeler
Michiel Heffels LL.M.
attorney-at-law – partner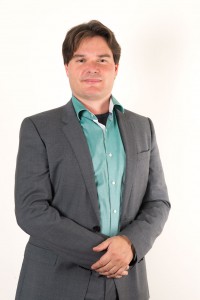 Michiel Heffels graduated in 1998 from the University of Amsterdam with the thesis 'The Agreement between Galleries and Artists' where the contract of assignment, agency, mediation agreement were central. After graduation he became an attorney-at-law specialising in intellectual property law at an internationally renowned law firm in Amsterdam until the end of 2002. Michiel worked for 12 years as a Senior Legal Counsel in the Corporate Legal & Regulatory department of telecommunications company Royal KPN where he was involved with matters concerning consumer law, administrative law, competition law, contract law, intellectual property rights, media law, ICT law, distribution and agency law. At KPN's headquarters, he was responsible for the legal supervision of dozens of lawsuits in the area of among others misleading advertising, copyright and trademark related cases. He continued advising KPN as a Senior Legal Counsel when KPN launched its television-services in 2004 and continued to advise in this specific area of copyright- and medialaw until 2009. Until the end of 2014 he was responsible for advising the External Distribution departments of KPN Retail Corporate and KPN Retail Consumer and KPN Wholesale Mobile (E-Plus The Netherlands) on new agreements and developments in the field of resale, distribution and agency law.
Michiel Heffels is also active in the field of art and culture. He has been a member of the Supervisory Board of Droog Design and is still active as a board member of the Foundation for Modern Music Nijmegen and Gallery Marzee.
Michiel Heffels speaks Dutch, English and German.
e-mail Michiel Heffels
Ernst van Knobelsdorff LL.M.
attorney-at-law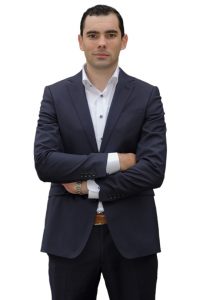 Ernst van Knobelsdorff graduated in 2012 from the Leiden University with the thesis 'The Parody in Trademark Law', in which the Dutch trademark law has been compared with the Dutch copyright law and the German trademark law. During his study, Ernst did an internship at a law firm specialised in Intellectual Property Law. He has also completed the minor Business Administration.
After his graduation, Ernst started his career at a trademark office. Thereafter, he worked as a Legal Counsel at Dümmen Orange, an international leading breeding company in the floriculture industry. Ernst was responsible for all activities in the field of trademark law, plant breeders' rights and patents. He was also involved with matters concerning commercial contracting. Furthermore, he successfully completed the Professional Education of Company Lawyers.
Ernst speaks Dutch, English and German.
Samy Akeb LL.B.
lawyer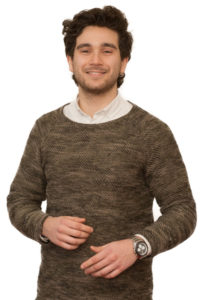 Samy Akeb is studying LL.M European Business Law at Radboud University Nijmegen. At the moment he is writing his master thesis on "Consent in Arbitration". During the bachelor and master, Samy did several internships at large law firms, including at a large international law firms in Amsterdam. Samy also participated in the Willem C. Vis International Commercial Arbitration Moot, which is the largest international moot court competition focused on international commercial arbitration.
Samy speaks Dutch, English and French.
Manuel Chapalain LL.M.
lawyer

Manuel is a trainee lawyer at the Paris Bar School. He holds a double Bachelor's degree in Law and Geography as well as a Master's degree in European Union Law from the University of Paris I Panthéon-Sorbonne. He then specialized in Literary, Artistic and Industrial Property Law at the University of Paris II Panthéon-Assas in his 2nd year of his Master's degree. Prior to joining the Paris Bar School, Manuel completed several internships in the intellectual property departments of international law firms as well as a year in a French business school (ESSEC).
Manuel speaks French and English.
Sandra Hattwig LL.M.
lawyer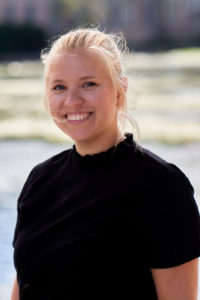 Sandra Hattwig graduated from Leibniz University of Hanover in 2018 and is currently completing her legal clerkship at the Higher Regional Court of Celle in Germany. She gained her first international experience during a one-year school stay abroad in the USA. During her studies Sandra was an intern at an international Thai law firm in Bangkok specialized in intellectual property rights. After her studies, Sandra Hattwig worked as a research assistant in the field of trademark and copyright law at an international law firm in Hamburg.
Sandra speaks German and English.
Nicole Zeldenrust de Beaufort
Marketing manager and assistant trademark-attorney

Nicole Zeldenrust de Beaufort is French/ Dutch. She grew up in de Provence, South of France. Her parents were both artists. She has a BEd degree in French and Textile & Fashion and worked as Costumière for theatre and television for 5 years. Nicole furthermore worked as a French teacher during 14 years on a classical high school and at companies that wanted to do business in French speaking countries. She is specialised in Commercial French and "Cross Cultural training". Within her own company, she gave for 5 years "Cooking lessons in French" to Diplomats for speaking skills practice. She lived and worked in Sweden for 7 years, the company that she had with her husband was specialised in building Ecological residential villa's for Swedish families.
After returning to Holland in 2013 she worked in cooperation with the French Ministry of Agriculture for representing on Fairs and Festivals the best of French regional food, delicacies and wine/ beer producers outside France and all medallist at the "Concours Général Agricole". She is specialised in French craft beers.
Nicole's broad experience is a valuable background for her new challenge as an assistent trademark-attorney and marketing manager for Heffels Spiegeler Advocaten.
Nicole speaks French and Dutch (Native speaker), English and she understands Swedish and Spanish.
---
contact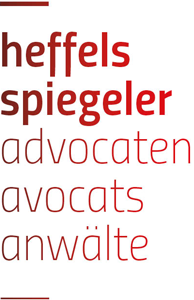 HEFFELS SPIEGELER Attorneys-at-Law
Tournooiveld 4
2511 CX The Hague
The Netherlands
T +31 70 2170200
F +31 84 8823600
send us an email
www.spiegeler.com
---
Office Paris:
137 Rue de l'Université, 75007 Paris
T +33 (0)7 885 02086
Office Amsterdam:
Adm. De Ruyterweg 345 hs
1055 MA Amsterdam
T +31 (0)20 2170005
F +31 (0)84 8823600