As of June 26th 2019, the Russian Federation will begin to enforce a newly-adopted bill expanding its legal protections to industrial designs under the "amendments to Part IV of the Civil Code", most notably for the fashion industry.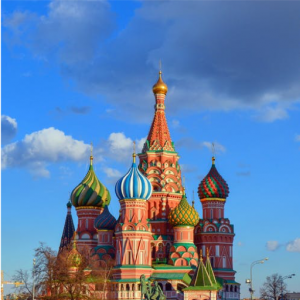 In an effort to emulate the European Union's robust protections for fashion designers and brands, Russia has made strides to open its market and secure its own group of designers to build up a presence in the global fashion industry. Recently with Russia's ratification of the Geneva Act of the Hague Agreement, applicants have the option to seek design protection through the Hague System for the International Registration of Industrial Designs, instead of the traditional Russian national system of industrial design registration.
However, what is particularly unique about this bill are the changes in duration in the application process of industrial designs and the temporary protections given to them.
Previously, the Russian Patent and Trademark Office (RTPO) would take between 6 to 20 months in order to examine a design application and issue a registration. Under the new legislation however, applicants will be able to obtain a registration within 2 to 3 months, which fits better with the trending and fast-paced nature of the fashion industry.
Furthermore, the newly-adopted bill will also temporarily protect these industrial designs while awaiting a decision from the RPTO, from the date of a party's application is published until a design registration is granted (or denied). Applicants will therefore be able to seek compensation for unauthorized use of their designs during this interim period.
With further developments and harmonization with regards to Russia's national design law, there is greater potential for the consumer goods industry to grow. Despite ongoing sanctions, these advances in intellectual property will advance Russia's place ahead of countries that have yet to develop better protections for designers and brands (i.e. the United States), making it a potentially lucrative area of business for the fashion industry.
Brigitte Spiegeler
Aleks García Fernández