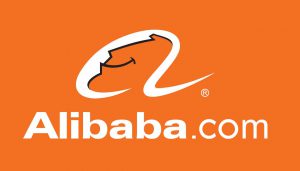 There has already been controversy surrounding the operations of Chinese e-commerce company Alibaba Group Holdings.
Taobao, a platform under the Alibaba portfolio, has been accused of allowing vast amounts of counterfeit goods to be knowingly sold by users of the website. These allegations did not rise to a threatening level until the Chinese Government itself published a white paper last January in which it called out the practices of Alibaba for their failure to address the clear issues of counterfeit goods passing through their domains.[1]
In response, Alibaba brought claims of misconduct of Government officials and threatened to file a formal complaint. Curiously, the paper was then removed from the official website of the State Administration for Industry and Commerce, the SAIC, on which it had first been published.[2] It was also reported that the paper did not even have any legal force.[3]
In any case, this very public exchange between the commercial giant and its national Government has the strong potential to damage the reputation of the company in the eyes of foreign investors. Indeed, its sphere of influence has already reached the French Union of Producers, known as Unifab, which works to prevent the spread of counterfeit versions of goods produced by its members. The organisation has taken issue with a speech made this year by Mr. Jack Ma, CEO of Alibaba, in which he claimed that "the problem is that the fake products today, they make better quality, better prices than the real names […]", and expressed that the goods in question came from "the exact factories, the exact same materials, but they do not use their names […]".
Unifab picked up on the contradiction this viewpoint has with a speech made by Mr. Ma two years previously in which he stated that counterfeiting was akin to a cancer killing the market and ruining the public image of his company, thereby showing an apparent condemnation of counterfeit practices. As recently as March of this year, he claimed that "there [was] no ceiling for investing in fighting fake goods".
Unifab has discerned these various statements of Mr. Ma as being of a deceptive nature. Unifab President Christian Peugeot proclaims that "it is critical to continue furthermore in our joint efforts in order to find the best collaborative solution and stop [the presence of] fake goods on [Alibaba Group] websites, therefore strengthening trust and security provided to consumers".
For Mr. Peugeot, counterfeiting does not only represent a threat to the economic interests of trademark owners. More importantly, selling fake goods creates a direct threat to consumer health given that counterfeiters do not follow the same safety regulations as the producers of the trademarked products are required to do. As claimed by Rosa Lladro, president of the Spanish association against counterfeiting (Andema), "the innovation process, the creation of thousands jobs, the payment of taxes, exports, global goods exchanges […] are nothing but one side of the trademarks' overall contribution to society and economy. This positive value is torn apart because of those who sell fake goods, only thinking about their own benefits no matter the threat to consumers' lives".
The situation has escalated to Alibaba being suspended of its membership of the International Counterfeiting Coalition in May of this year.[4] The IACC though has not gone without criticism. It's members have long protested as to the presence of the Alibaba Group as a member of the coalition, so much so that Gucci America, Michael Kors and Tiffany have now left; with Kors Holdings commenting that Alibaba was their "most dangerous and damaging adversary".
It is worth noting that the European Court of Justice does not designate the guarantee of quality as being one of the purposes of a trademark. In the Terrapin case, the Court gave protection against infringement and prevention of confusion on the origin of goods as being justifiable uses of the instrument.[5]
However, Advocate General Jacobs of the Court of Justice of the European Union, in his opinion for the Hag II case, expanded on this guarantee function. He mentioned that trademarks are in fact capable, albeit indirectly, of conveying a guarantee of quality because consumers are often led to purchase a particular product after recognising the trademark attached to it.[6] Consumers see the trademark as being representative of a certain level of quality and they expect that this standard is the case with all products bearing that trademark. This effect is not strictly absolute within the formal working of the trademark as a concept. Rather, it is a by-product of manufacturer practice, which has become linked to the presence of a trademark. It is for this reason that manufacturers are at liberty to change their production practices as they wish however they then risk breaking that link of trust between consumers and what they expect from the trademark of that producer.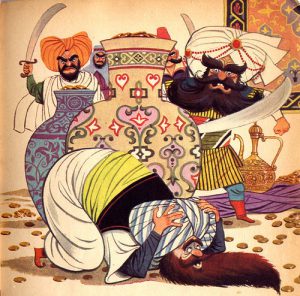 This is then in contrast to the above-mentioned statements of Mr. Ma in which he claims that counterfeit goods are of better quality than original designer goods simply because they have been made in the same factories, by the same workers and with the same materials. It would seem, from AG Jacob's submissions, that consumers are not only drawn to a product because it aesthetically pleases their eye, but rather that the trademark attached to it gives them a feeling of quality and expectation. The trademark is something that counterfeit products, while being excellent replications, cannot truly offer consumers and it is for that reason that the Alibaba Group would be in a stronger position if it was more disciplined with its approach towards counterfeit goods passing through its servers.
Alexandre Sainz
[1] http://finance.people.com.cn/n/2015/0128/c1004-26463776.html <accessed 13/07/2016>.
[2] http://chinadigitaltimes.net/chinese/2015/01/阿里pk工商总局新进展 <accessed 13/07/2016>.
[3] http://guoqing.china.com.cn/2015-01/31/content_34702186.htm <accessed 13/07/2016>.
[4] https://www.theguardian.com/business/2016/may/14/alibaba-membership-of-anti-counterfeit-group-suspended-amid-conflict-claims <accessed 14/07/16>.
[5] Case C-119/75 Terrapin Ltd. And Terranova Industrie I-01039.
[6] AG Jacobs 13 Mar. 1990 Hag II. Para. 18.